Post by Immanuel on Sept 1, 2021 13:29:59 GMT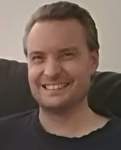 And do you really have doubts about that or are you "pulling my leg"?
There are no doubts, it was a for me a way to express the idea of indulgence when it doesn't impact anyone outside the person acting on it. And the idea that indulging too much whether it be on games, food or something else, it doesn't have to have negative consequences but in this world it does. So an example is if the negatives are removed from it, what is bad (so for food if you take away the weight gain, diseases associated with obesity, what then makes it a 'sin').
And yes I'm guessing art pictures and other forms of creativity are from the soul and not the primate, and the human is limited by this so painting is required to show it, but in soul form this creativity can be done without limits.
Certain activities are required by nature such as eating and sleeping and life on Earth is dull (at least for a tired soul like me) so I find no reason to make it even more dull by depriving oneself from food which tastes well like many religionists do. Jesus that you might know about did even (slightly sarcastically) highlight that it does not matter what goes in through the mouth but more about what comes out of it, and he was including the empowered actions from being energized by the food.
The sometimes torturous behavior of "spiritual" people does also render instinctive abstention a bad image, they often emphasize on the wrong things. What I am doing and those who follow me are doing is far from torture nor is it painful in any way either. When one has done this that we do for a while, often years, they will often ask themselves why they did not do this before, the spiritual ascension can be felt and you will remember your old self and see how predetermined your actions were and how you were acting according to your instincts to a greater extent.
I have mentioned about reincarnation and thus of course we are all born in different conditions, the partial corporeal detachment i.e. power over instinct, is greater in some individuals than others from birth and a strong detachment usually leads to quite some confusion in life because they can feel the difference between themselves and others which can lead to a form of alienation. About that I am speaking from own experiences, I am a pretty complete soul but was born amidst the chaos of atheism and corporeal goals being most accepted. If I had been born among spiritually deep people it could have helped, although on a second thought it might have been the intention because virtually everyone on Earth is misguided when it comes to the prescribed spiritual methods so it might have been best for me to grow up in a totally spiritually isolated environment, so that might have been the reason behind it as per 'Those Who Are Being'. It helps growing up unbiased as I was never indoctrinated into any religion but thanks to my ascended soul I have been able to accept that there is a supernatural phenomenon behind existence, just as certain other people have too.
As per my estimation there are lots of people on Earth who have a real spiritual growth but not close enough for qualification to the "High Realm", as the amount of misguidance in the world makes them not progress any further. Do not get this all wrong, established religions may lead to a gradual spiritual growth but because they "miss the point" in many regards it is not a "complete training" and often they practice nonsensical rituals with no meaning often due to a misguided belief that the supernatural being requires worship. This prescription I have from the legacy is required in order to finalize the soul and there is no other way and the prescription is really simple too, simple in instruction but hard in execution.
The instinct must be controlled, it is the exercised control over it which gives advances to the mind. Any control over instinct which offered some resistance will push a growth to the mind, so to say. As I have mentioned before, the weight lifter is a good metaphor here, when the muscles have grown stronger it does not help to lift a 1 kg dumbbell anymore, the muscles will not grow anymore although they will be able to endure more from the exercise, and the same logic applies to the mind over body instruction. Regular exercise of the mind without giving in to the instinct helps keeping the mind in shape and pushing heavier instincts away will also make the mind stronger.
It means that for a weak mind even the easiest of instincts is an accomplishment to overcome, it can be good that the progress is so linear. People with a religious thinking might start with sex, food and drinks but that is a hard start as it is so deeply rooted in the body's physiology, it is easier to begin with something which is not so overwhelming and only slowly trying to be moderate about the regulation of sex, food and drinks, it is not necessary to cease the activities entirely, for the animal you are in that is more or less as mundane as going to sleep is.
It is good to start with the 'List of Ten' instead where food and drink is not even listed, nor is sex. The instinctive urges to: Dominate, abuse, greed, gain advantage of, and gain social status, these are all more important than what religious people are obsessed with usually, and they are right on that list! I tend to say that the final five lines have one do and four do not's and all five speak about people around you (your neighbor it is written which means that).
Treat your neighbor
as if it was yourself, but do not dominate (
him/her
), do not abuse (
him/her
), do not greed for/from (
him/her
), do not gain advantage of (
him/her
) and do not seek
your neighbor's
vanity. This original segment of text was originally part of the same sentence, the final "do not covet your neighbor's..." helps showing that.
That is a pretty simple start and the instinct is strongest on domination of them, the rest of the lines are usually due to the domination line. If you cease wanting to dominate others then the other lines will automatically be remedied as well as there is less instinctive motivation for it. For example, you do not seek to have a nicer car or nicer smartphone than your neighbor if you do not compete with him in terms of the domination instinct. So the domination desire of the Homo sapiens can be perceived as the root of all evil basically when it comes to the instinct. If you then follow the "fifth commandment", much like Jesus emphasized, it is much harder to feel the urge to dominate others if you see your neighbor at the same level as yourself. All the pieces about the arguments of Jesus fall together with these further explanations.
So I would say that anyone beginning with the fight over instinctive emotion should begin with the domination instinct as it has such overall benefit over the whole list of instincts. Remember that if you decide to pursue a new life there is some sacrifices to be made, you can no longer participate in competitive sports and not even head-to-head games, those things are driven by the instinct when you are seeking to win, and it might seem innocent and ridiculous but there is a serious implication here. In what I just mentioned, you cannot even play so-called PvP games on a computer or console which can be a real sacrifice to some people and cause a loss of social interaction opportunities. When playing PvE games you must also pay attention to your instinctive behavior, also winning against an artificial opponent still triggers the instinct and it does not have to do with that it is versus living opponents, but the PvP games tend to be the worst because the brain can sense the difference that it is a real humanoid as the opponent and drive up on rivalry just as bulls are fighting in the meadow to show who is strongest, it occurs subconsciously.
Yes there are things that might sound ridiculous but when explained it is possible to understand the logic and reason behind it. It is a sacrifice not to play games or participate in sports, unless you can do it without competing while you do it but that is hard although when things are hard the spiritual reward is also greater. After all, games and sports are about winning, but it can be a thing to participate in various activities as good as you can while having an intensive control over instinct that you are not doing it to win, but I suspect it is really hard and then that is harder than if you abstain fully.
Personally I decided to never join any game or sports where you play against anyone. Sometimes hard to explain to others as they do not understand and some may think I am a coward while it is not about it. It may hurt social interaction as I lose out on opportunities to socialize through the activities, but I get by and it can be good to also practice social abstention because it is actually instinctively motivated, but the animal Homo sapiens itself does not feel too good about it, although being dictated by the body is all about this, if you can steer your mind away from it, that is good. Every time you can force the body to not do according to its instinctive feelings the mental muscles are growing.
It is always a balance between not putting the body Homo sapiens in distress versus exercising control. That balance is also about having control. A warning sign is if you feel the mental symptom of anxiety, then you might push it too far and because of your detachment from the body you might have difficulty to understand where the anxiety comes from as the body and you are two different things. It has to be investigated by you.